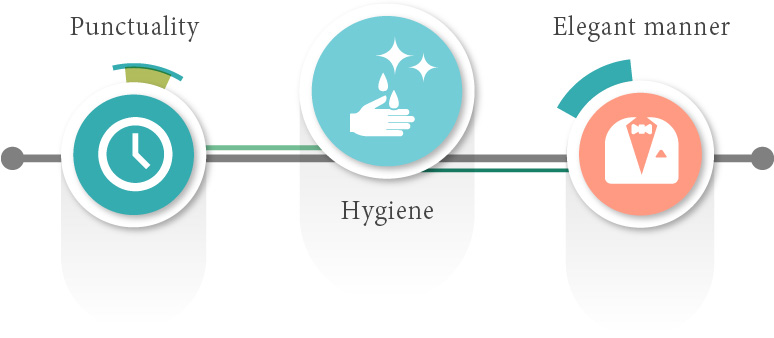 I would like to warmly welcome all of you to our school website. Due to world globalization and the development of internet, there has been a rapid growth of competition. Therefore, our children face fierce competition from other countries in terms of the level of education and standards they will receive. If our children want to survive in this tough reality, they have to be trustworthy and competent Our mission is to offer a Japanese education system with Balinese pride which relies on highly self-discipline and commitment. The critical highlight of this system is teaching Punctuality, Hygiene, and Elegant manner. Education is the best gift parents can ever give to their children.
インターネットの発達によって急激なグローバル化を果たす中で、子どもたちは世界中のライバルと仕事を取り合っていくことになります。彼らが生き抜くためには、自分の仕事とその子自身の信用度を上げなければなりません。そのために、世界で一番仕事に厳格な日本の技術力の基礎を身につけましょう。真の豊かな個性は誠実な社会性の中で育まれます。
日本の幼児教育で最も大切なものは、時間を守る、掃除、礼儀作法を守ることで、公共性を身に着けることです。日本の教育技術とバリ人としてのプライド。教育は親が子供に与えることができるたった一つのプレゼントです。

DAILY PROGRAM
Welcome Friends!

We will start every occasion with cheerful greeting. Teacher will ask about Body Temperature of your children, and cheer your work up. PAUD is always be on the side of you. We will require the children to change the cloth, tidy up their personal belongings by themselves. It's important for them to learn to be independent. Followed by free playing time with friends

Opening Bell

WEverybody arrives before or at 9:00 AM. Upon 9AM Opening bell, each schedule will be punctual in our school. Being punctual is one of the important characters of people of high class in the society

Gymnastic Exercise

With cute pop music, Everybody does Gymnastic Exercise. I wish you could see this adorable dancing exercise. After this, we go Hand Washing. Being Hygienic is also one of the mottos of our school. Children under age 3, will have milk for the nutrition supply.

Morning Assembly

Both Teachers and students greet in very polite way with full of respect of each other. Teachers take attendance with various question to students. They elaborate on the schedule of the day , followed by story sessions and monthly songs.

Morning Circle of 5 Human Development

We endeavor to develop a foundation for children to embrace passion for lives by achieving the goals of kindergarten education which were stipulated in Top Japanese Educational Methods. For each children's personal development, we integrate following aspects:

Health
Human relationships
Environment
Language
Expression

Lunch

It's a very happy time for children! After washing hands, we have tasty lunch with careful calculated nutrition and safe ingredients. We wish they will grow up well and be ambitious!

Dismissal (Short time Student)/Reading Time (Long time Student)

Short time student program had finished. Long time student proceed to change into pajamas and followed by storying telling time.

Nap(1-4age) /Afternoon Circle(5age)

While 1-4age students have a nap, 5age students will have afternoon circle time. We will never left out any aspects for the benefit of children's development, physically or mentally.

Snack time

After the Nap, we change the cloth again to very very cute uniform and start a snack time. Putting on cloths by themselves is also important learning step.

Evening Activity

During this period, Teachers plan on various courses. Children can have Extra Activity Courses such as Japanese language, English language, Music and so on.

Evening Assembly

Its the last activity of the day. We exchange and share what we did and what they have felt today. We cherish today, and are looking forward for another day at school tomorrow and expect to tomorrow in school.

Dismissal/Extra Time

Welcome Back to our PAUD. Perfect school activities can never compared to the love from the parents. Teacher will explain about today's activity and each children's condition. We say good bye with very polite manner again

Close School

Good bye and see your smile tomorrow!
Q and A
How much is the cost for this kg ?

Our school's monthly fee is based on Bali's minimum wage (UMK).
Please check the list of fee.   >>English   >>Indonesia

I'm concerned of whether my child could be adapted to this kindergarten or not.

How about 2 weeks free trail for your child?
Click here to check the free trail plan.   >>English   >>Indonesia

Is there any job opportunities in this kindergarten for me ?

We warmly welcome suitable candidates to join our kindergarten staff team. Please check the link for vacancies and submit the application form.   >>Link here